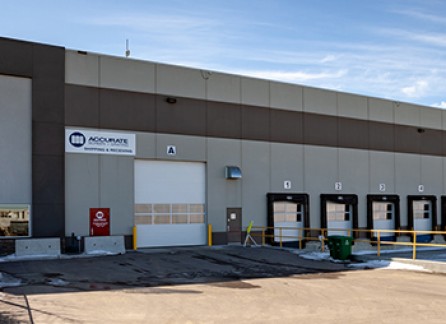 Our History
Accurate Screen & Grating opened for business in the fall of 2001, in a 4,000 square foot facility in Calgary.
Today Accurate Screen & Grating operates out of five locations across Canada (Vancouver, Edmonton, Calgary, Toronto, and Montreal); has over 150,000 sq ft of warehouse & fabrication space; and is a recognized leader in the fabrication and sales of Grating Products, Perforated Metal, Expanded Metal, Woven and Welded Screen, and Fibreglass grating.
Our Mission
The goal from day one was to bring quality products, competitive pricing, and exceptional customer service to the industrial and commercial marketplace. This still drives us to this day… and our mission is to provide a service-first culture that exceeds the expectations of our customers…every time.
Our Vision
At Accurate Screen & Grating our vision is to combine our key corporate points of difference (such as product /application expertise; responsiveness; geographic diversity; etc.) to provide for a "service first" culture that finds simple to execute solutions to the complex problems our customers face
Our Values
At Accurate Screen & Grating we have 4 core values:
Openness - Proactively looking out for one another
Trust - Having a full belief in each other's abilities
Logic - Unfiltered collaboration
Competence - Knowing what to execute on
If you are a new visitor, we look forward to the challenge of understanding your business and product requirements, and the opportunity to demonstrate the advantages of working with Accurate Screen & Grating. If you are an existing customer, we hope that you were fully satisfied with the product and service provided by our team and will allow Accurate Screen & Grating to again service your requirements in the future.
You can be assured that we will continue to support your business with the quality products displayed throughout this website, competitive pricing and trained responsive customer service.
Thank you for showing interest in, and supporting, Accurate Screen & Grating.