THE ADVANTAGES OF FIBREGLASS GRATING:
• It has a similar weight to strength ratio to that of aluminum bar grating, but is generally less expensive and has a higher resistance to corrosion.
• Accurate Screen Fibreglass Grating uses ISO standard resin, and has been approved and documented by the Federal Government as food safe.
• The Vinyl Ester we stock contains a high grade resin that is highly corrosive resistant to a variety of chemicals and outdoor conditions.
• Fibreglass Grating is non-conductive, UV resistant and fire retardant.
• Fibreglass Grating is available in various colour choices to suit your application requirements, and cut parts are available on request

Fibreglass Molded Grating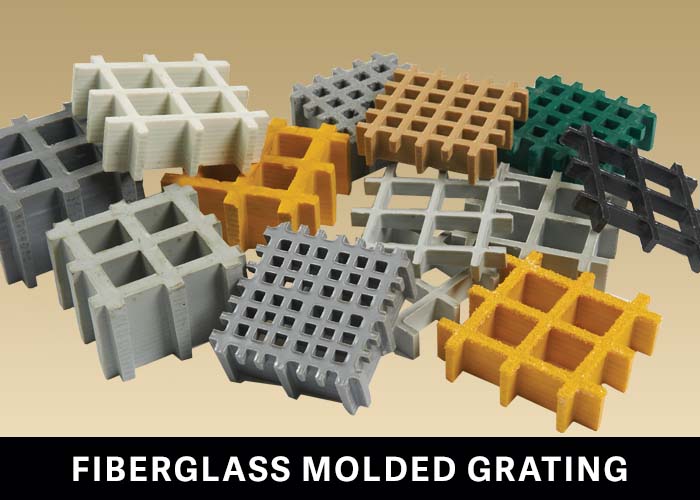 Molded Grating is constructed in one-piece. Blending reinforced polyester or vinyl resin with continuous interwoven fibreglass strands creates a product with excellent multi-directional strength. Its one-piece construction also allows for modifications such as holes and cut-outs without losing any structural integrity. While it has varied application the primary usage is in flooring systems, walkways, trenches, platforms and stairs. The high strength to weight ratio, exceptional weather resistance and easy to fabricate qualities make it an excellent choice for outdoor applications. We stock a wide variety openings, colours and thicknesses in Molded Fibreglass.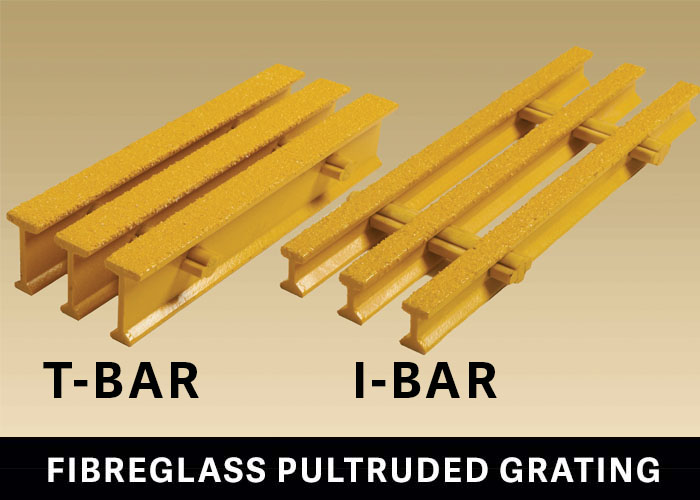 Pultruded Fibreglass Grating has high strength to product weight properties and it performs well in corrosive environments or where a lightweight and easy to install flooring system is required. Fibreglass Grating pultrusions come in three categories: I-Shape bars, T-Shape bars, and High-Load bars for Heavy-Duty Applications. The bearing bars are interconnected with cross-rods every 6 inches. Ask your Accurate Screen Sales Representative for information on selecting the right grating for your application.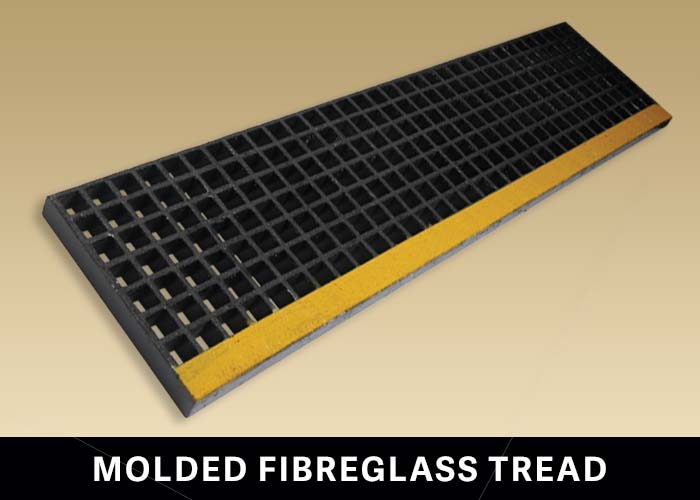 We sell Molded Fibreglass treads in 12 ft. lengths. This material is very easy to work with and requires no special tools to custom modify.
Pultruded Fibreglass Tread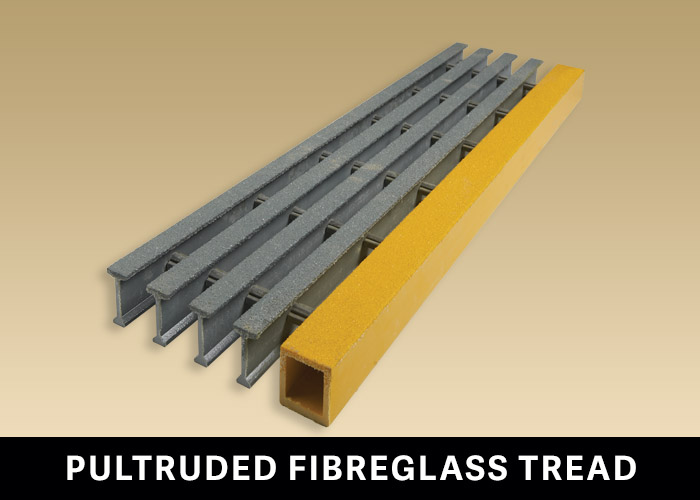 Pultruded Fibreglass treads are not a stock item. Speak to your Accurate Screen Sales Representative for pricing and availability.